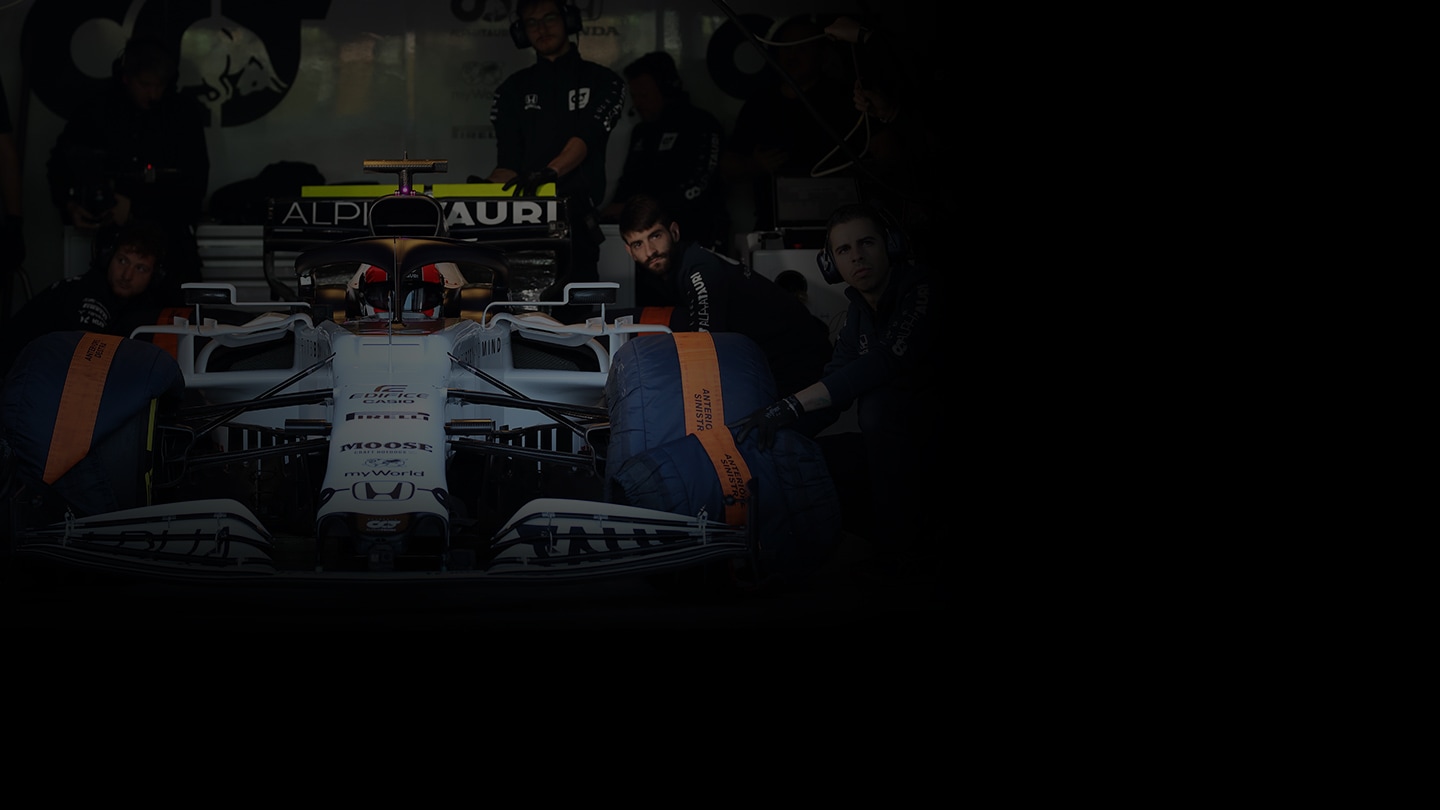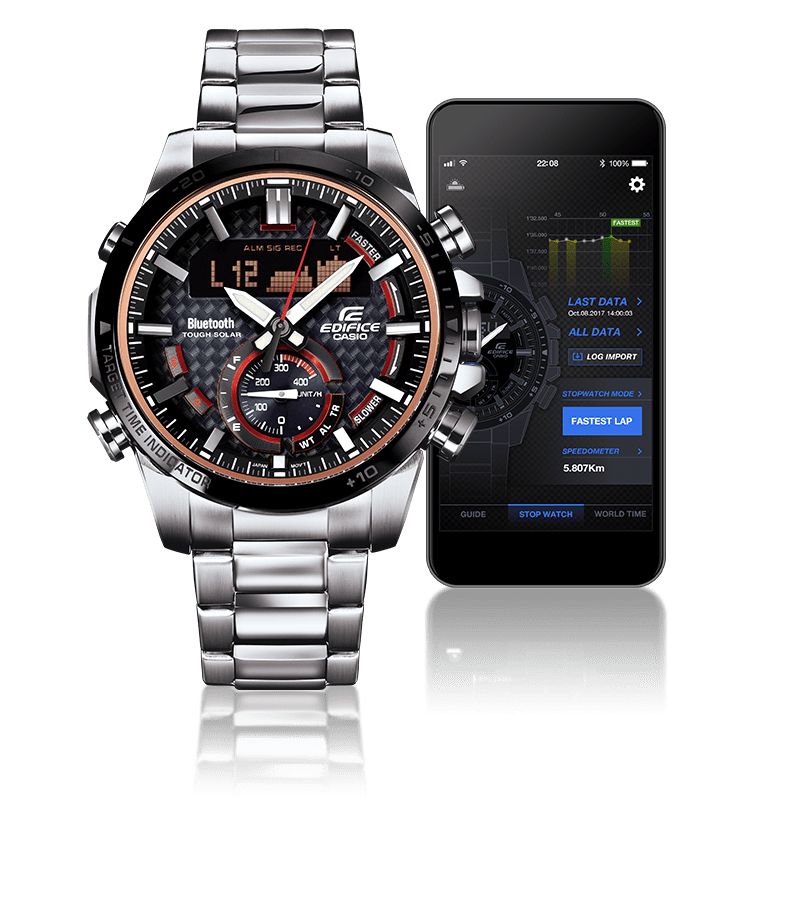 Smartphone Link
ECB800
Under professional racing team supervision
HIGH SPEC
CHRONOGRAPH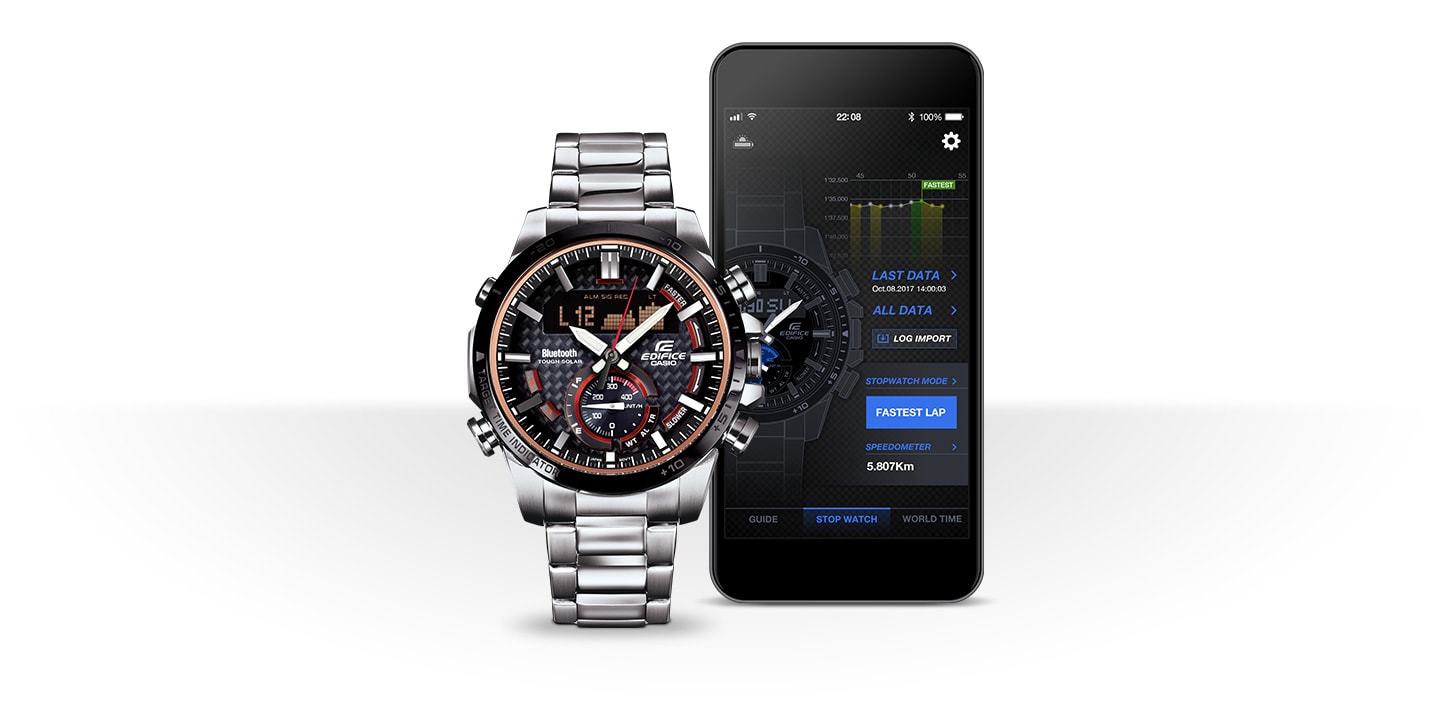 Function
Smartphone Link
EDIFICE Connected
This dedicated app enables you to manage various settings
on your watch from your smartphone without operating the watch.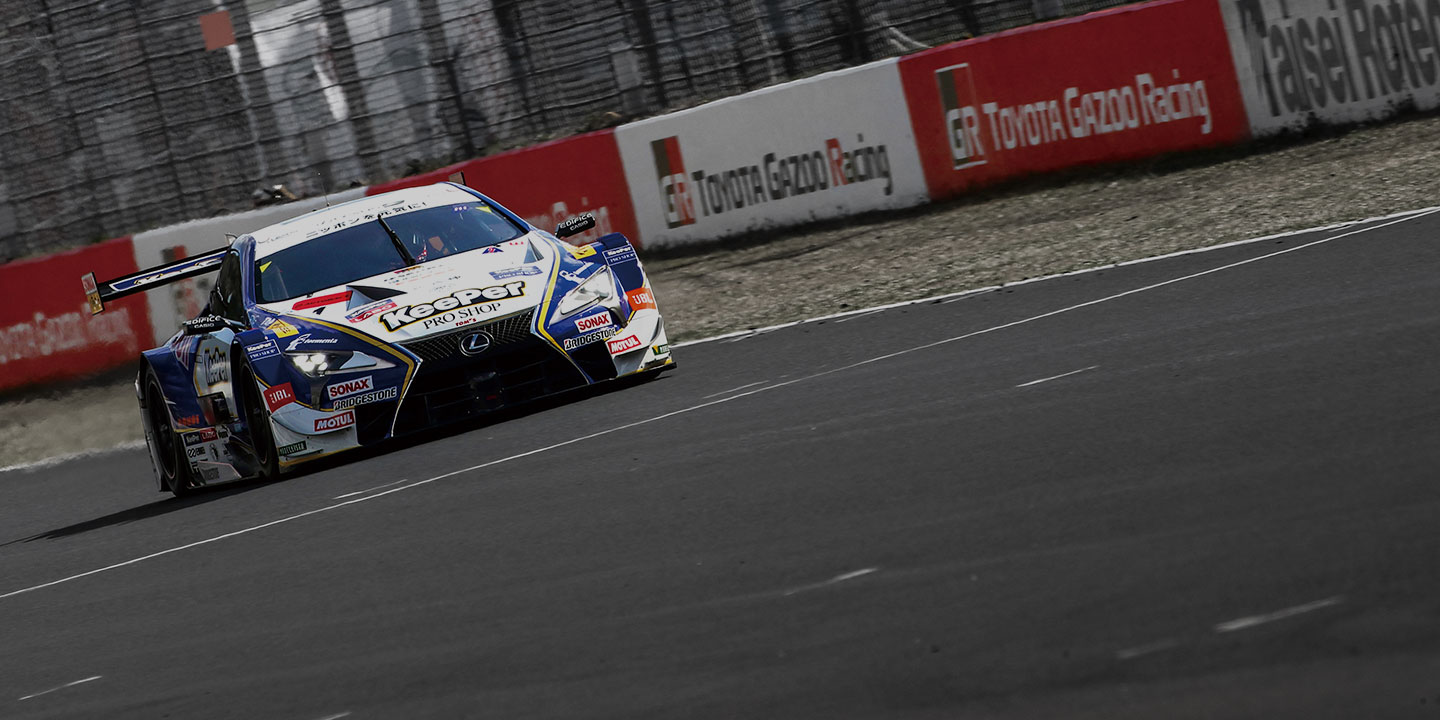 Deepening the joy of motor sports.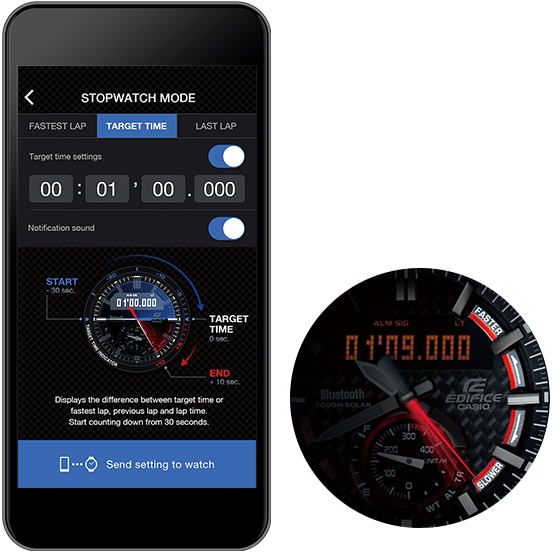 Target Time Display
A graphic indicator shows the difference between measured time and a preset target time.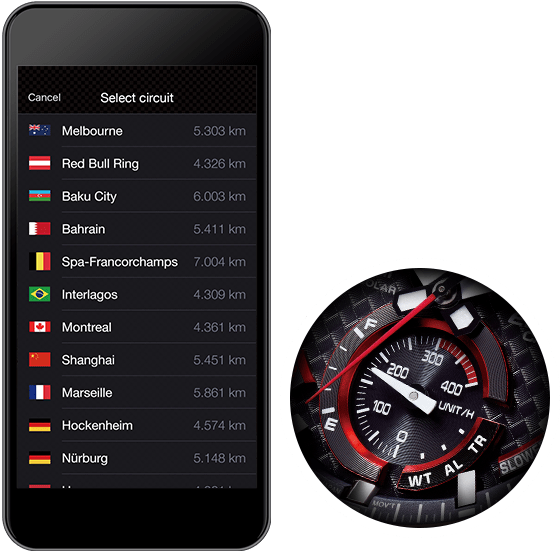 Average Speed Calculator
(distance data settings)
Average speed can be calculated using lap distance values. Virtual speeds based on lap distances of the world's major circuits can be displayed.
Stopwatch Data Transfer
1/1000-second stopwatch lap data can be transferred from the watch to a phone for long-term storage and analysis.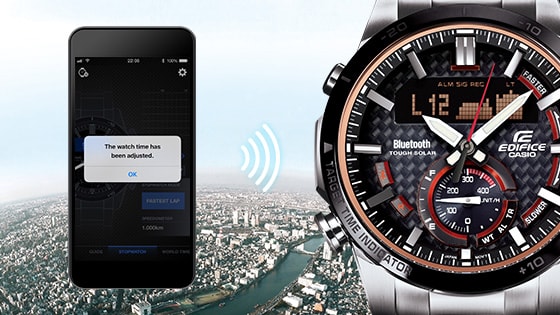 Automatic Time Adjustment
Updates 4 times a day for accurate time keeping.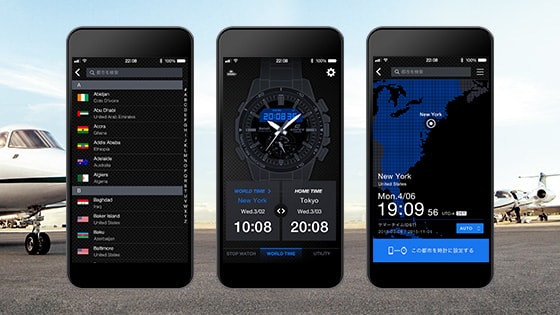 World Time for over 300 cities
Set the world time with just a few taps on your smartphone screen.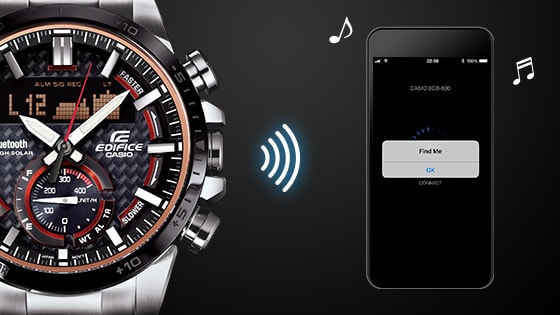 Phone Finder
When you can't find your phone, simply push a button on your watch to sound an alert on your phone.
* Bluetooth is a registered trademark or trademark of Bluetooth SIG, Inc.
* Apple, the Apple logo, iPhone, and iPod touch are trademarks of Apple Inc., registered in the U.S. and other countries. App Store is a service mark of Apple Inc.
* Android, Google Play and the Google Play logo are trademarks of Google LLC.
* Other trademarks and trade names are those of their respective owners.